Community
We engage with our local communities in a structured and inclusive manner.


Sierra Rutile is proud of its long association with the local communities in which it operates and makes a significant contribution to the community through wages, local sourcing and suppliers, social investment and numerous other commitments in addition to the statutory rents and taxes that it pays to the Government of Sierra Leone.
Sierra Rutile's commitment to its corporate social responsibility focuses on health, education, safety and social investment and development.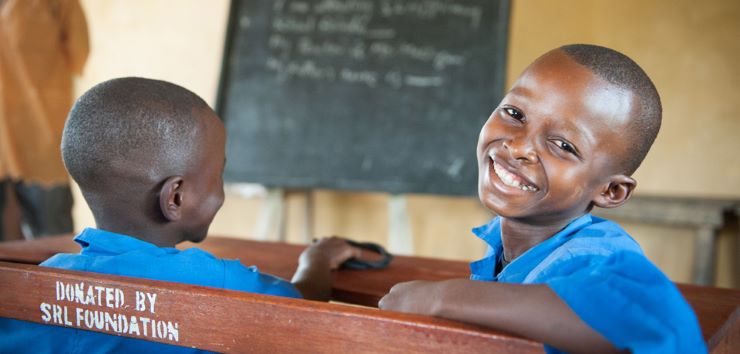 Health
Sierra Rutile has actively invested in primary healthcare since 2018, leveraging existing infrastructure including water supply, power, land tenure and security, to provide healthcare to employees and their dependents as well as emergency care to members of the local community.
The Sierra Rutile Clinic, which was established in the 1970s, provides medical support to employees and their families.
Education
Sierra Rutile invests in education in Sierra Leone through its investment in a school bursary program, and its support of the Ruby Rose Educational Resource Centre, which provides educational facilities to children from nearby schools. The centre provides access to a library and internet facilities to young learners, outdoor play areas and a feeding program.
Sierra Rutile also established a school bus service for local children.
Social Investment and Development
Sierra Rutile seeks to promote the development of its local communities through the following initiatives:
establishment of a local sourcing initiative;
implementation of community infrastructure projects;
support of the Extractive Industries Transparency Initiative; and
the Sierra Rutile Partnership Program, which is aimed at contributing to positive social, environmental and operational outcomes in the communities and regions in which the company operates.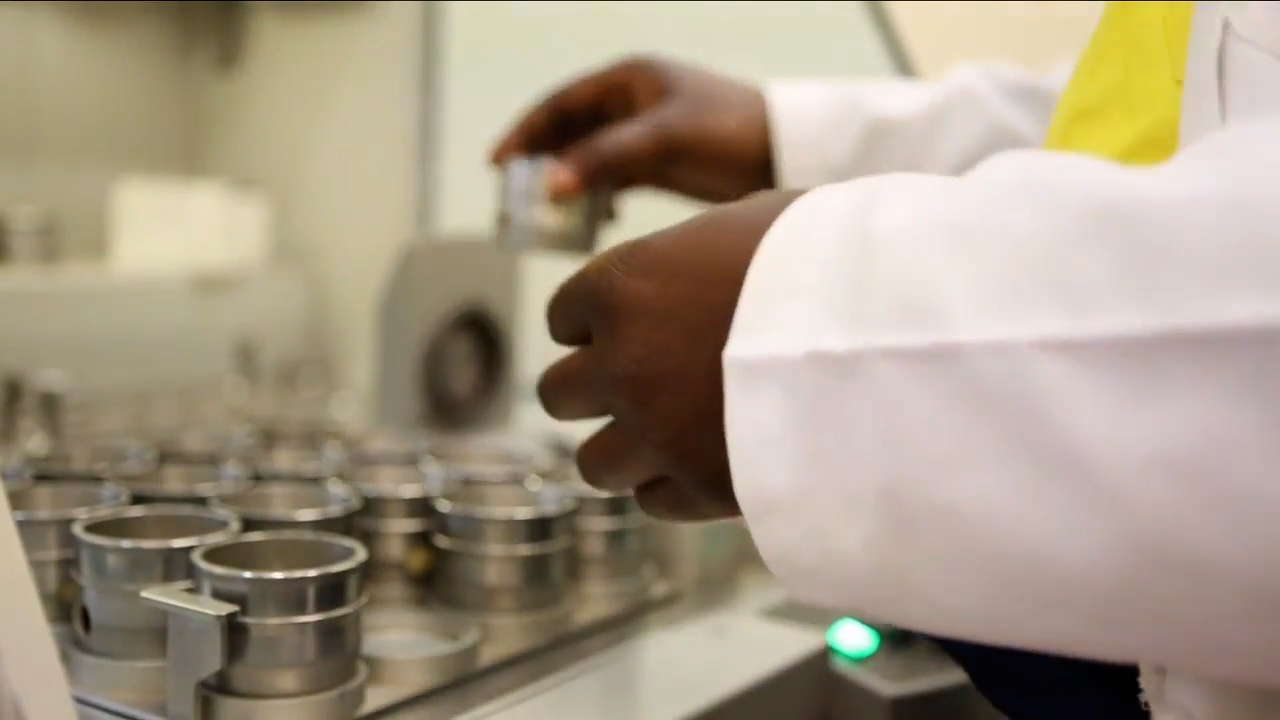 Health and Safety
The health and safety of all employees, contractors and visitors is of critical importance to Sierra Rutile.


Health initiatives adopted by Sierra Rutile include the establishment of the Sierra Rutile Clinic in the 1970s, increased numbers of medical professionals in response to the COVID-19 pandemic, investment in two ambulances, a fire truck and fire fighting vehicle, and investment in additional equipment such as haematology analytical equipment, x-ray and ultrasound machines.
Sierra Rutile's initiatives and resources have allowed earlier intervention for any injured employees, as well as improving service delivery for non-work related injuries and illnesses, with improved clinical outcomes for patients at the Sierra Rutile Clinic.
Safety initiatives adopted by Sierra Rutile include:
establishment of Sierra Rutile's Life Saving Commitments campaign across all operations and support services;
introduction of the Incident Causal Analysis Methodology to ensure consistency in investigations and outcomes;
introduction of pre-start safety checks, driver training and competency assessments and integrated Traffic Management Plans for all operational areas;
investment in the Health and Safety Management System to manage risk management, with minimum compliance levels established and enforced;
mandatory risk assessments for all non-routine tasks;
the adoption of lifting, guarding, fatigue management and hazard reporting procedures in line with Iluka's high standards;
fire response training for the Emergency Response team;
fully integrated tailings management, involving regular operations and geotechnical monitoring; and
introduction of mandatory daily alcohol testing across all sites and shifts.
Risk management is an integral part of the health, safety, environment and community management system and the above initiatives have been undertaken to ensure that processes are in place to identify, analyse and evaluate hazards, to assess the risk posed by the hazards and to develop controls to reduce the level of risk to acceptable levels.
Sierra Rutile has recorded a strong safety performance in recent years, attributable to the implementation of training programs, risk assessment and enhanced hazard identification.
Sierra Rutile aims for continuous improvement in performance and the ultimate aim is to achieve zero workplace incidents.
Environment
Committed to compliance with the Environmental Project Agency of Sierra Leone
Sierra Rutile is committed to managing its environmental performance to ensure that it complies with its obligations under all environmental legislation and is at the forefront of environmental management in the Sierra Leone mining industry. The EPA-SL is the custodian of environmental law within Sierra Leone.
Sierra Rutile has an ESHIA and Management Plan in place to ensure compliance and manage its obligations in regards to all aspects of environmental management including water, biodiversity, rehabilitation and waste management for Area 1. An ESHIA for Sembehun is required to be submitted and approved ahead of commencing development of the project.
Rehabilitation
Rehabilitation takes place during the operational phase of the mine lifecycle.
Rehabilitation and mine closure within Sierra Leone are regulated by the EPA-SL. The overall closure objective of the EPA-SL is to ensure that remedial measures are planned and implemented in a manner that the land capability of the rehabilitated areas is capable of sustaining a variety of post closure land uses, where the residual post closure risks are acceptable to Sierra Rutile and Sierra Rutile's stakeholders.
The sub-objectives to support this objective are:
ensure safety and health of all stakeholders during closure and post closure, and that communities using Area 1 after closure are not exposed to unacceptable risks;
utilise closure methodologies that relinquish areas in a self-sustaining condition with little or no need for ongoing care and maintenance;
understand and address community concerns regarding closure;
comply with mine closure permitting and regulatory requirements;
obtain documented confirmation of meeting all closure requirements; and
physically and chemically stabilise remaining structures to minimise residual risks.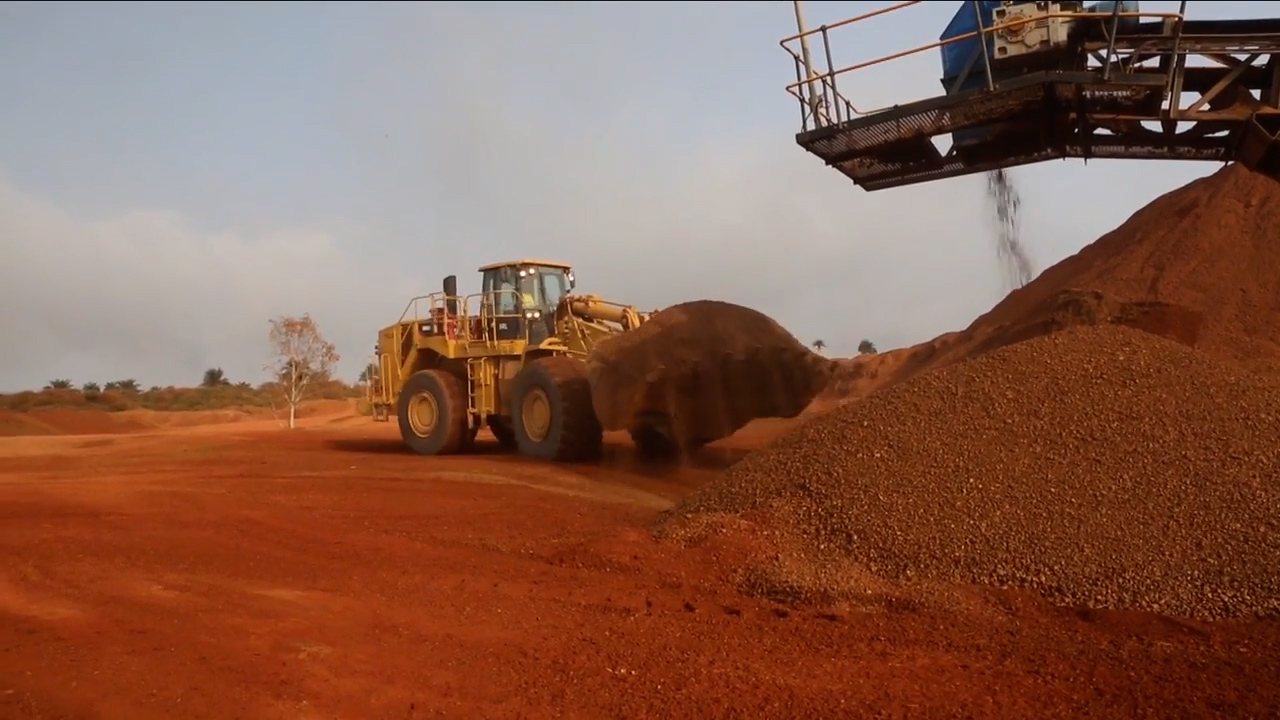 Community rehabilitation initiatives through engaging in progressive rehabilitation, which commences during the operational phase of the mine lifecycle. This minimises the mining footprint and assists with the development and risk assessment of mine closure plans.
Sierra Rutile has rehabilitated approximately 665 hectares since 2016, supported by the ongoing efforts of Sierra Rutile's nursery team.
Support
As at 31 December 2021, the rehabilitation estimate for Area 1 was approximately US$45 million. This rehabilitation estimate is reviewed annually in accordance with the IFRS and Sierra Rutile's closure provisioning accounting policy.
On demerger, Iluka established an externally managed rehabilitation trust, cash funded by a one-off payment of US$45 million.
The trust deed for the rehabilitation trust specifies the mechanism by which Sierra Rutile can draw down on the trust funds for rehabilitation purposes.